We want to assure our clients that Ardington Archives LLP remains open and operational during the current climate. Measures and processes have been put in place to ensure the health & safety of both our clients and our staff. We have introduced a no contact delivery and collection process to continue meeting all requirements, and are pleased to offer doorstep delivery to those now working from home. Please feel free to contact us to discuss how we can assist you.

Since 1994 we have been a leading expert in quality document
storage and management in Oxfordshire.
We work with many leading scientific, manufacturing and professional services companies, as well as government bodies and other public organisations.
Why should you archive?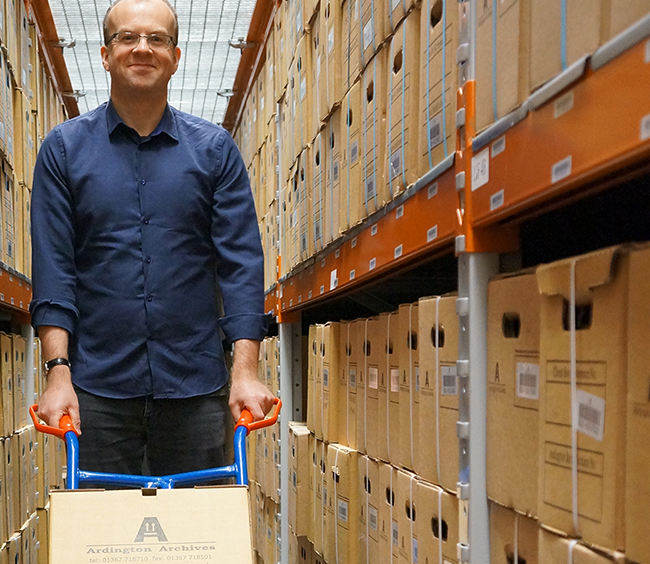 With over 25 years' experience in document storage and archiving, we pride ourselves in a clinical and rigorous approach to the secure storage of records in our care. We continually seek ways to innovate and improve our service, are highly responsive to client needs and believe in openness and integrity.

IS515599 FS32333 EMS515598
Steve Priest
During the Covid pandemic many companies had to quickly review [...]
Steve Priest
Recent changes to the European Medicines Agency's (EMA) guidance requires [...]
Steve Priest
Over recent months there have been two high profile data [...]